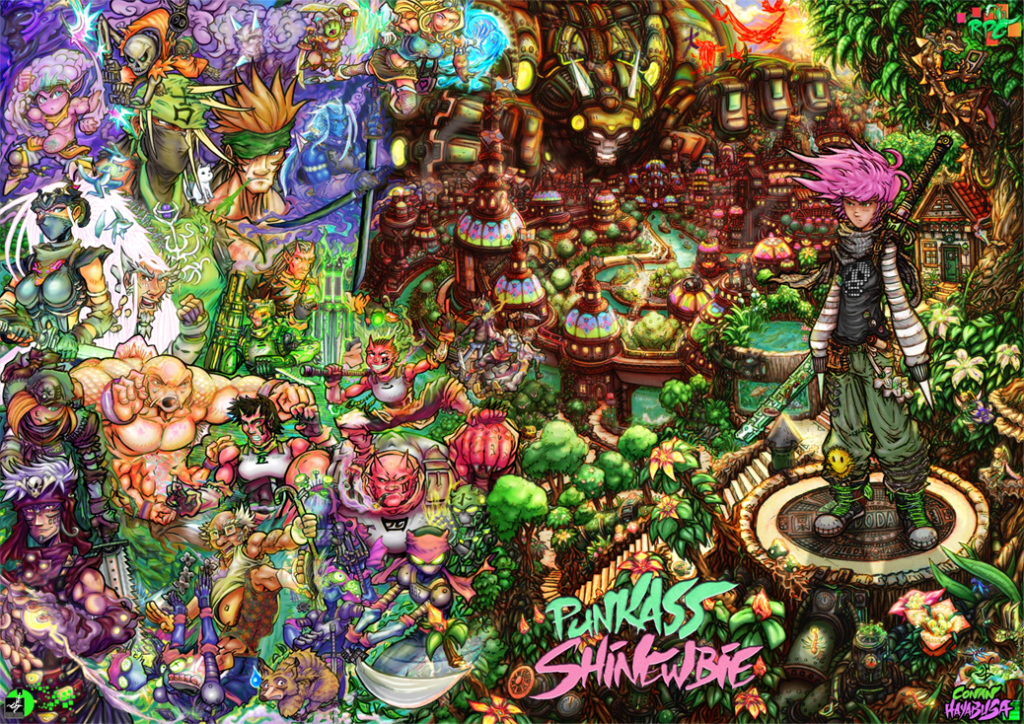 Get to know Punkass Shinewbie, Rangaku's redhead ronin. Yes he's a ginger under all that pink, as he begins his training to become a proper Shinobi no mono.
Starting off easy, his master Goemon the Zwelbast has prepared a nice little exercise involving climbing on Robots, doing them somersaults and of course, staying alive while looking like a million bucks.
A true punk tale of epic proportions is about to take the peaceful town of Edodam by storm.
Written and illustrated by Conan C. Hollander.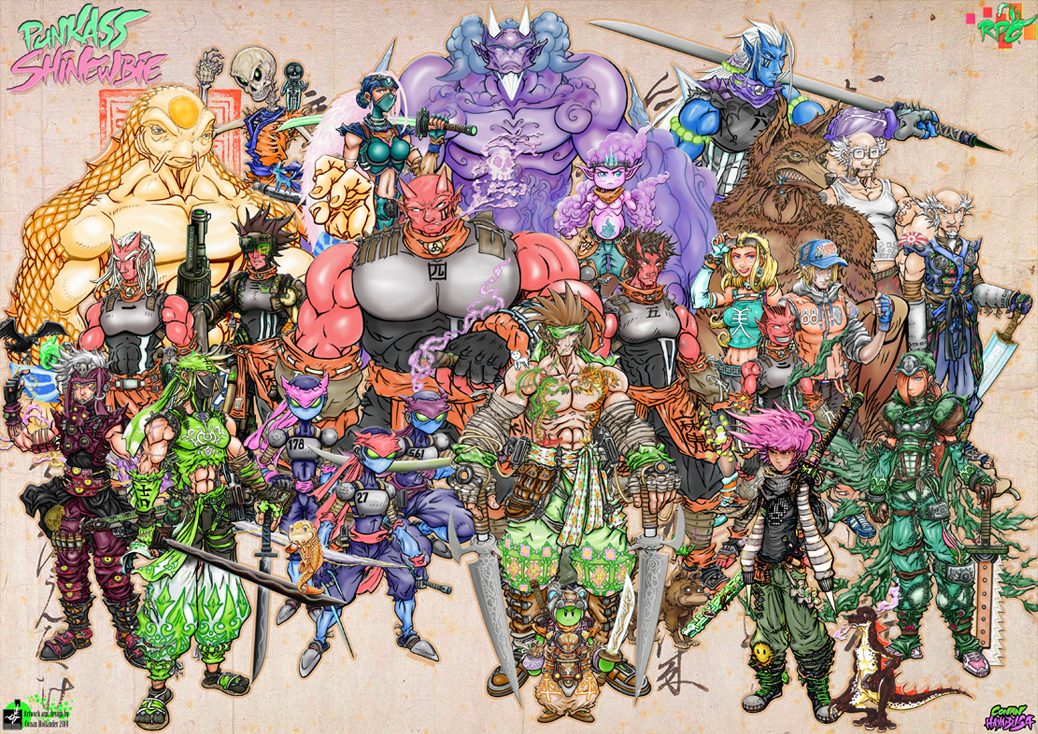 Get to know Punkass Shinewbie and these fine ladies and gentlemen!